Association of British Airways Pensioners
ABAP needed something up to date and easy to use, to replace their old website which had been designed over 20 years ago. The information needed to be clear and easy to navigate, as the majority of its users are pensioners.
The requirements included an easy to use membership subscriptions form.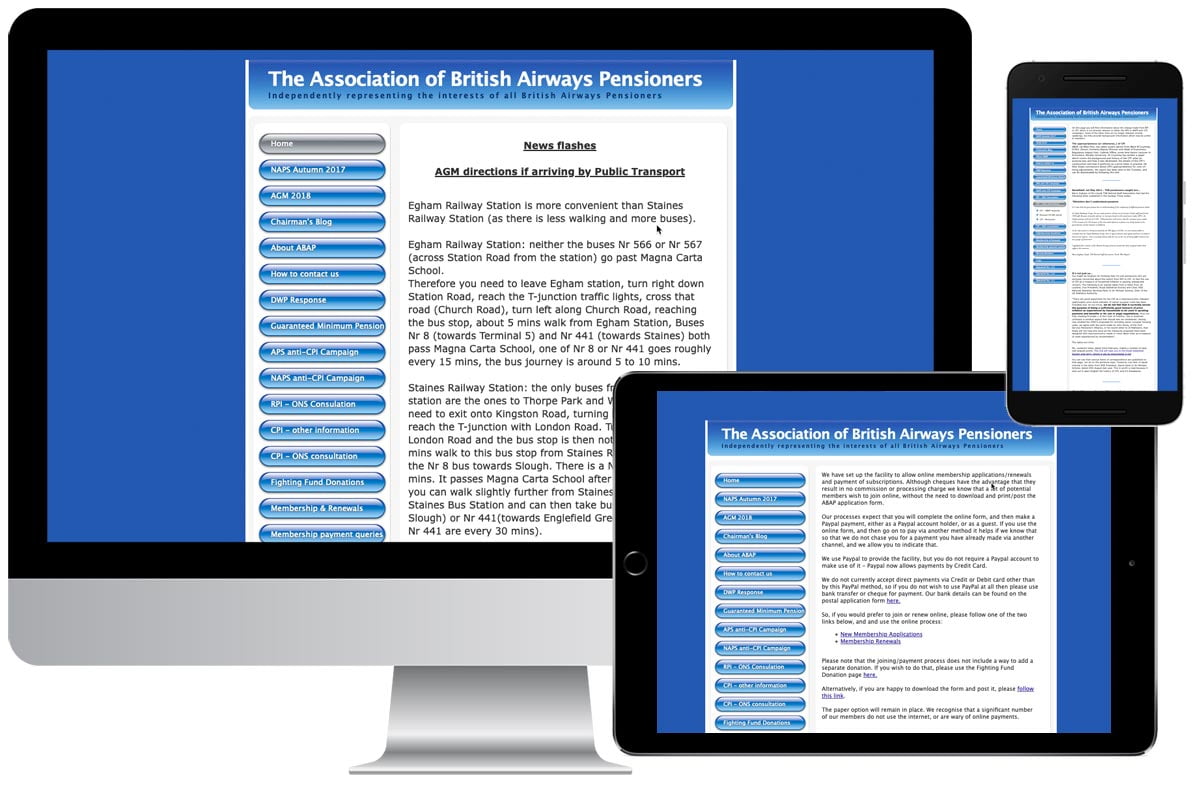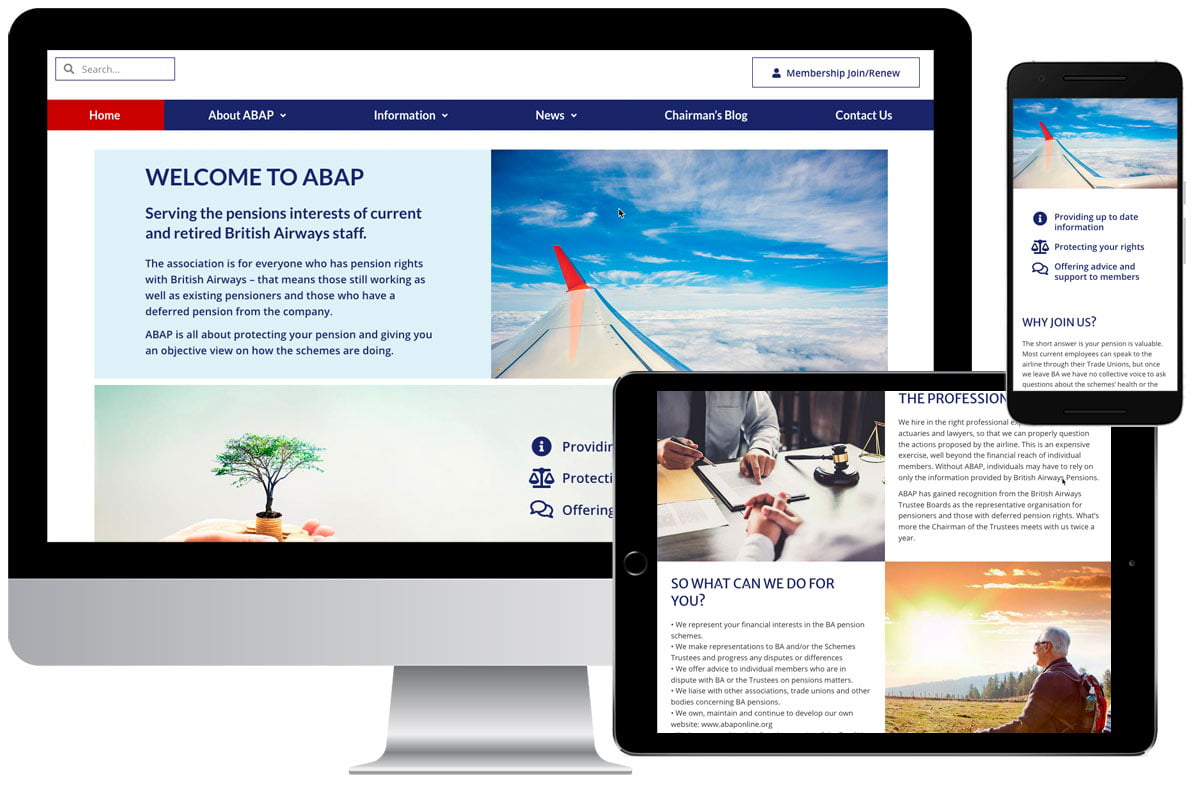 "We're very happy with our new website, so much better than the old one. Beeches Web Design have continued to be incredibly helpful and supportive. I have no hesitation in recommending them."