Association of British Airways Pensioners
ABAP needed something up to date and easy to use, to replace their old website which had been designed over 20 years ago. The information needed to be clear and easy to navigate, as the majority of its users are pensioners.
The requirements included an easy to use membership subscriptions form.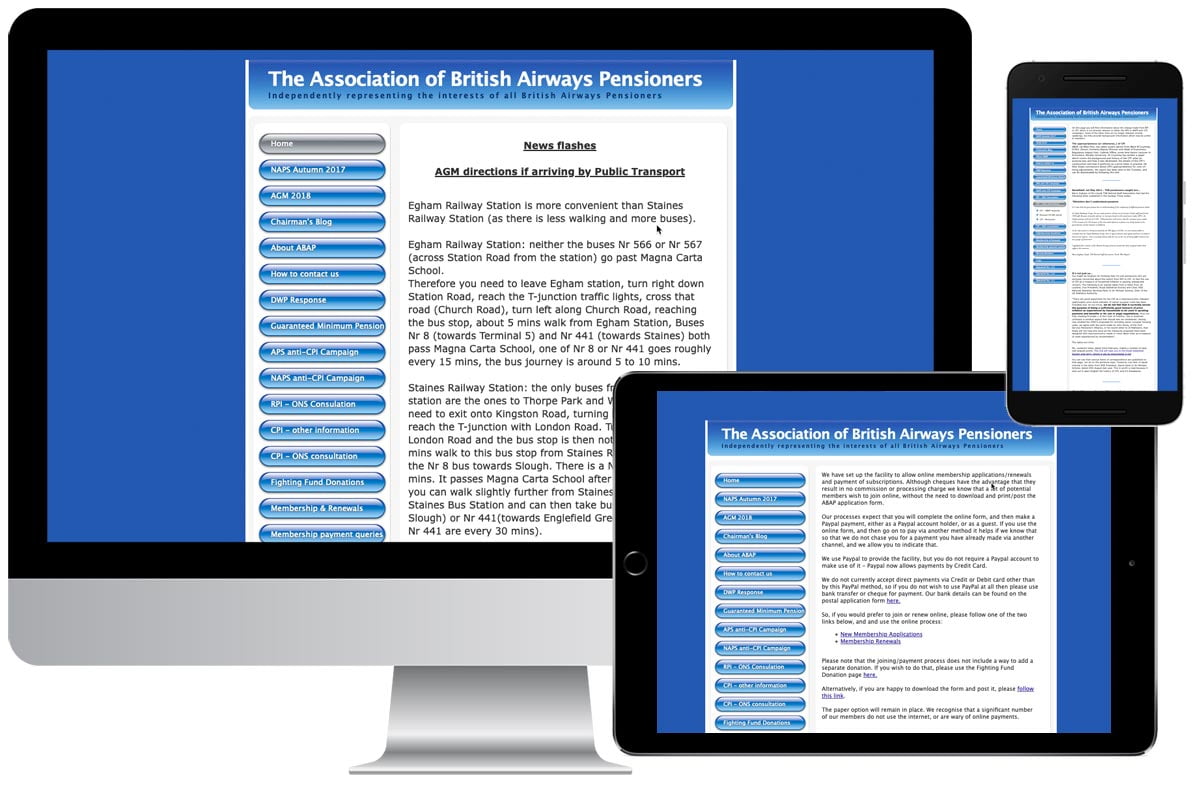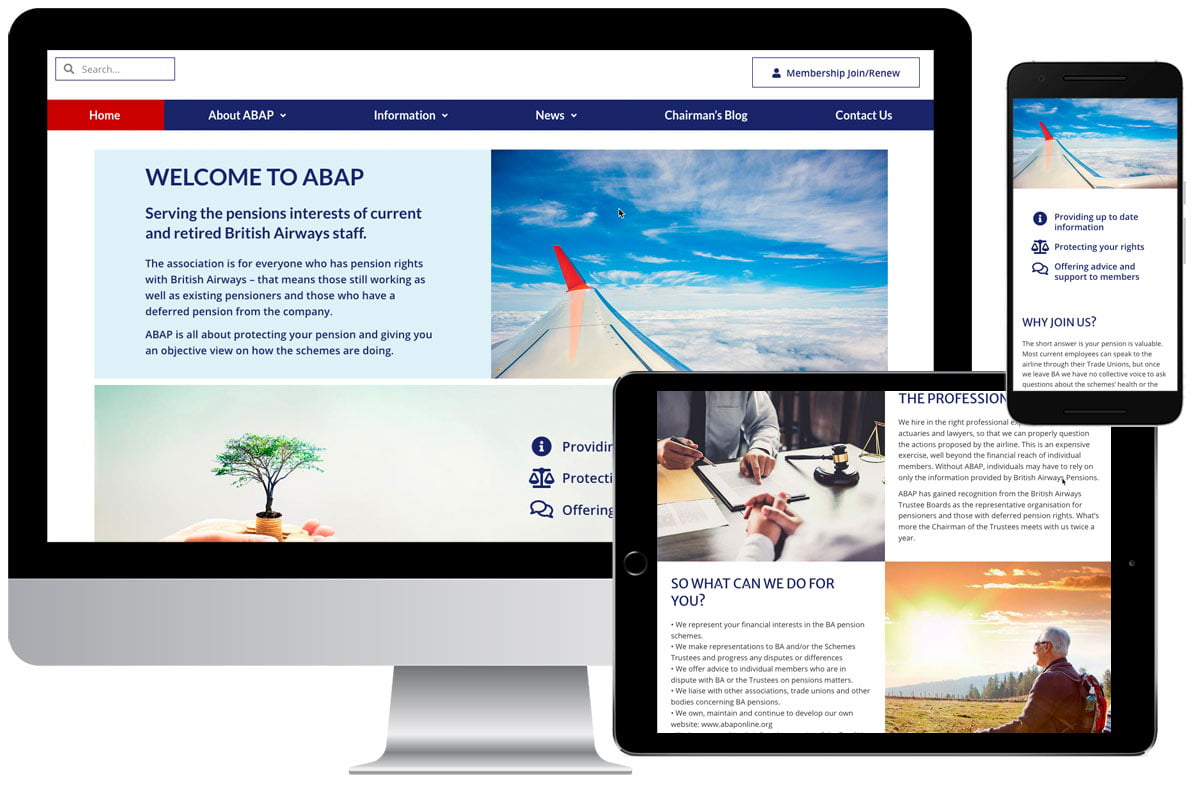 "Our practice website was in dire need of updating. Having discussed what our practice needed from our website Alan was able to provide a choice of appropriate designs. Alan has given us amazing advice and support to ensure that the website functionality supports our needs, including training on the use of the content editor. . We are extremely happy with our new website. Beeches Web Design provide an outstanding service, at a competitive rate and we would highly recommend him to any business looking to optimise their web presence.."