Holmer Veterinary Surgery
Holmer Vets in Hereford had quite a large website with a lot of information, in desperate need of updating. Built with Wix, It was old fashioned and didn't display well on mobile devices or tablets. We copied the existing content that was still needed, along with new text and photos and built a modern looking responsive site.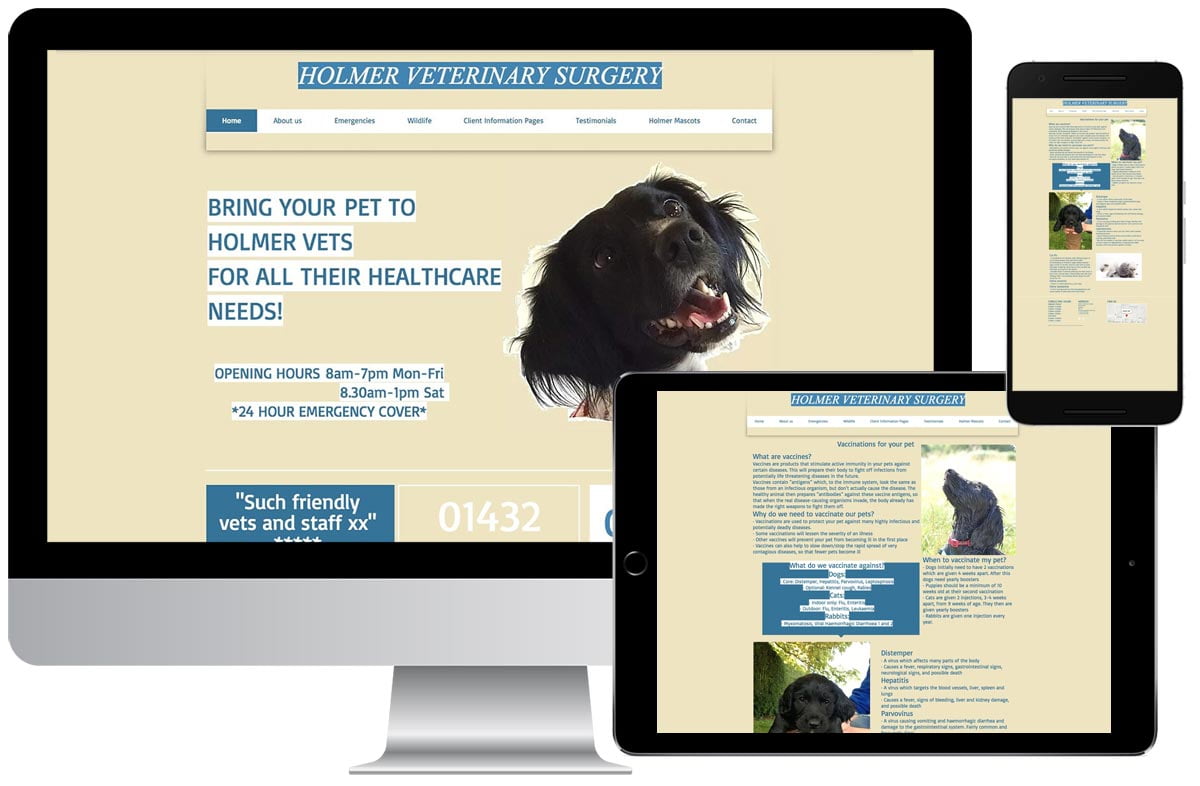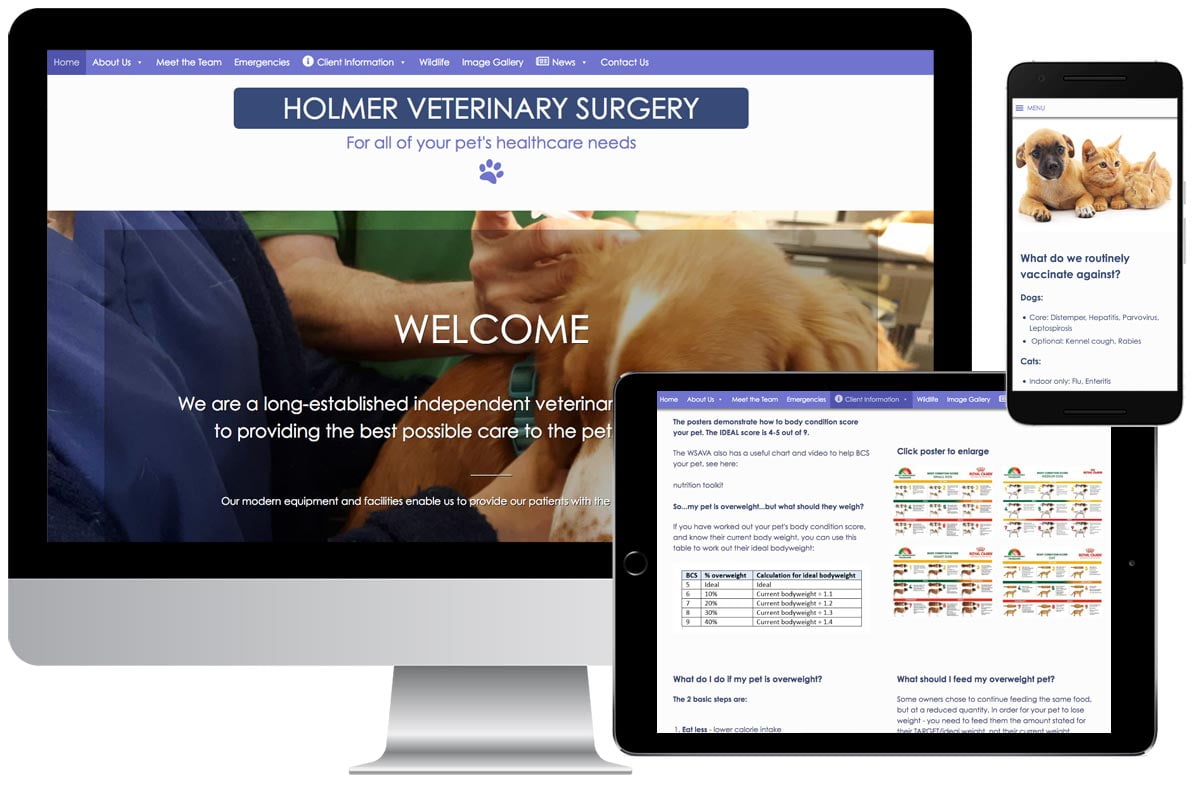 "Our practice website was in dire need of updating. Having discussed what our practice needed from our website Alan was able to provide a choice of appropriate designs. Alan has given us amazing advice and support to ensure that the website functionality supports our needs, including training on the use of Beaver Builder (content editor). Alan continues to support us with website management and is always readily available to help with trouble shooting. We are extremely happy with our new website. Beeches Web Design provide an outstanding service, at a competitive rate and we would highly recommend him to any business looking to optimise their web presence."