Our job was to translate the visuals Judy provided into a functional, responsive website. This involved a certain amount of 'thinking outside the box', which is something we enjoy.
In fact, we love a challenge.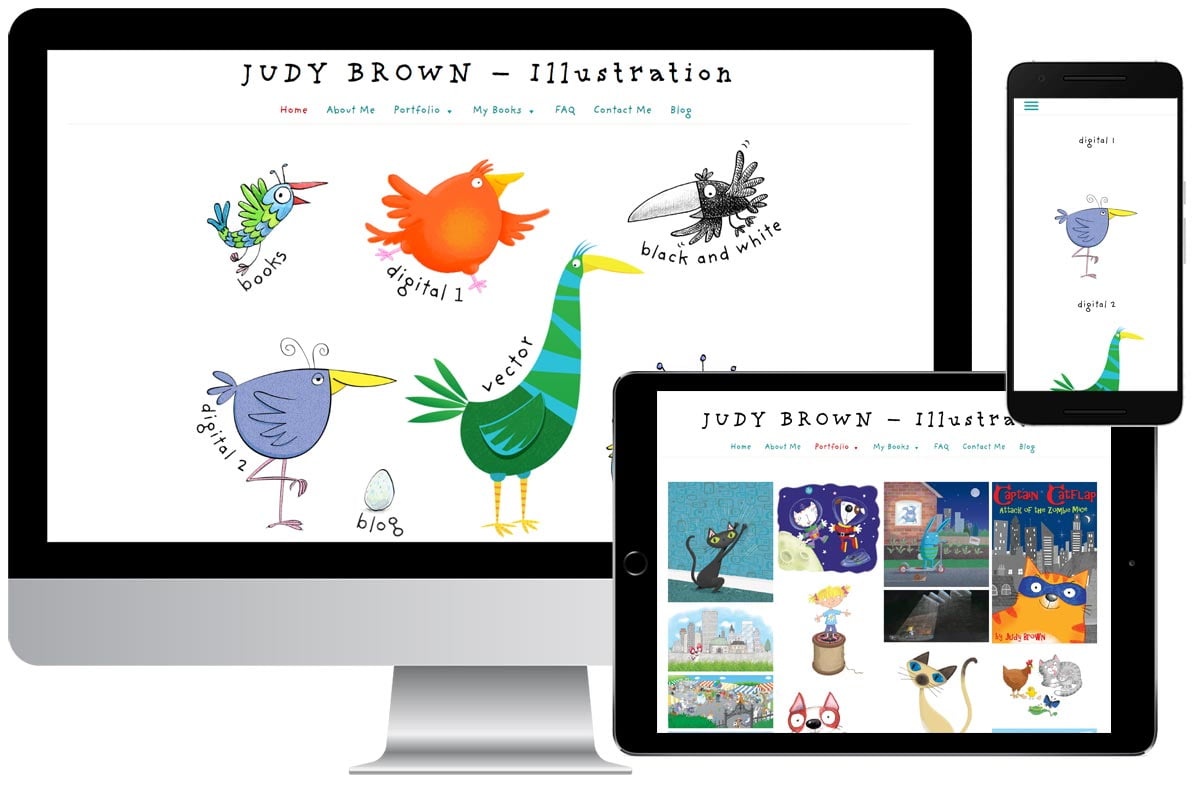 "I knew what I wanted my website to look like but didn't have a clue how to make it work. Based on my visuals, Alan created a site that looked exactly how I wanted. He adapted my design to display well on tablets and mobiles which I hadn't even considered. It works perfectly and everybody loves it."